{"id":11595149076,"title":"Garrett Pro Pointer AT Waterproof Pinpointer","handle":"garrett-pro-pointer-at-waterproof-pinpointer","description":"\u003cp\u003eThe PRO-POINTER AT Waterproof Pinpointer combines performance with sleek design to assist in pinpointing those hard-to-find targets. With One-Touch ease of use, you will never want to be in the field without one.\u003c\/p\u003e\n\u003ch2\u003e\n\u003cem\u003ePro-Pointer AT\u003c\/em\u003e Unique Features\u003c\/h2\u003e\n\u003cul\u003e\n\u003cli\u003e\n\u003cstrong\u003eFully waterproof to 10 feet\u003c\/strong\u003e with orange color for added visibility underwater.\u003c\/li\u003e\n\u003cli\u003e\n\u003cstrong\u003eMaximum Sensitivity\u003c\/strong\u003e for improved detection of nuggets and other small targets. Choose from three Sensitivity levels.\u003c\/li\u003e\n\u003cli\u003e\n\u003cstrong\u003eFast Retune:\u003c\/strong\u003e Quick button press instantly tunes out environment or narrows detection field for precise pinpointing of larger targets.\n\u003cul\u003e\n\u003cli\u003eRetuning allows user to quickly:\n\u003cul\u003e\n\u003cli\u003eShrink detection field to precisely pinpoint large targets\u003c\/li\u003e\n\u003cli\u003eTune out mineralized ground, wet beach sand, etc.\u003c\/li\u003e\n\u003cli\u003eHelp gauge target size\/distance\u003c\/li\u003e\n\u003cli\u003eHelp identify edges of large target\u003c\/li\u003e\n\u003cli\u003ePinpoint multiple targets versus one large target signal\u003c\/li\u003e\n\u003c\/ul\u003e\n\u003c\/li\u003e\n\u003c\/ul\u003e\n\u003c\/li\u003e\n\u003cli\u003e\n\u003cstrong\u003eLost Pro-Pointer Alarm:\u003c\/strong\u003e After 5 minutes with no button presses, the pinpointer emits periodic warning chirps.\u003c\/li\u003e\n\u003cli\u003e\n\u003cstrong\u003eAutomatic power off\u003c\/strong\u003e\u003cspan\u003e \u003c\/span\u003eafter 60 minutes of warning chirps; saves batteries.\u003c\/li\u003e\n\u003cli\u003e\n\u003cstrong\u003eSimple, single-button operation\u003c\/strong\u003e for Power, Retune, Sensitivity adjustment, and Stealth Mode.\u003c\/li\u003e\n\u003cli\u003e\n\u003cstrong\u003eRuler in Inches and Centimeters\u003c\/strong\u003e molded into side of pinpointer to judge target depth.\u003c\/li\u003e\n\u003cli\u003e\n\u003cstrong\u003eLanyard Attachment Loop\u003c\/strong\u003e molded into side of pinpointer.\u003c\/li\u003e\n\u003cli\u003e\n\u003cstrong\u003eNew power button\u003c\/strong\u003e is easy to operate even with gloves.\u003c\/li\u003e\n\u003c\/ul\u003e\n\u003ch2\u003eOther \u003cem\u003ePro-Pointer AT\u003c\/em\u003e Features:\u003c\/h2\u003e\n\u003cul\u003e\n\u003cli\u003ePatented Proportional Audio\/Vibration\u003c\/li\u003e\n\u003cli\u003ePatented scraping edge for searching soil\u003c\/li\u003e\n\u003cli\u003eTwice the battery life of other pinpointers with LED lights.\u003c\/li\u003e\n\u003cli\u003ePinpointing tip and 360° detection area\u003c\/li\u003e\n\u003cli\u003eLED Flashlight for low light uses.\u003c\/li\u003e\n\u003cli\u003eIncludes woven belt holster and 9-volt battery.\u003c\/li\u003e\n\u003cli\u003eLarge power button\u003c\/li\u003e\n\u003c\/ul\u003e\n\u003cp\u003eFor more \u003ca href=\"https:\/\/highplainsprospectors.com\/collections\/pointers-probes-new\"\u003epointers and probes\u003c\/a\u003e click here!\u003c\/p\u003e","published_at":"2017-09-19T15:11:51-05:00","created_at":"2017-09-19T15:11:51-05:00","vendor":"Garrett","type":"Garrett Metal Detectors","tags":["Garrett Accessories","garrett metal detectors","Pointers \u0026 Probes","popular","Pro Pointer","underwater"],"price":12795,"price_min":12795,"price_max":12795,"available":true,"price_varies":false,"compare_at_price":15053,"compare_at_price_min":15053,"compare_at_price_max":15053,"compare_at_price_varies":false,"variants":[{"id":50393578388,"title":"Default Title","option1":"Default Title","option2":null,"option3":null,"sku":"1140900","requires_shipping":true,"taxable":true,"featured_image":null,"available":true,"name":"Garrett Pro Pointer AT Waterproof Pinpointer","public_title":null,"options":["Default Title"],"price":12795,"weight":357,"compare_at_price":15053,"inventory_quantity":-601,"inventory_management":null,"inventory_policy":"deny","barcode":"786156004535","requires_selling_plan":false,"selling_plan_allocations":[]}],"images":["\/\/cdn.shopify.com\/s\/files\/1\/1639\/4333\/products\/propointer-ATwithholsterandbattery-2.jpg?v=1597870378","\/\/cdn.shopify.com\/s\/files\/1\/1639\/4333\/products\/garrett-pro-pointer-at-with-lanyard-and-connector-included-garrett-metal-detectors-garrett-211914.jpg?v=1597346225","\/\/cdn.shopify.com\/s\/files\/1\/1639\/4333\/products\/garrett-pro-pointer-at-with-lanyard-and-connector-included-garrett-metal-detectors-garrett-676531.jpg?v=1597346225","\/\/cdn.shopify.com\/s\/files\/1\/1639\/4333\/products\/garrett-pro-pointer-at-with-lanyard-and-connector-included-garrett-metal-detectors-garrett-563561.jpg?v=1597346225","\/\/cdn.shopify.com\/s\/files\/1\/1639\/4333\/products\/garrett-pro-pointer-at-with-lanyard-and-connector-included-garrett-metal-detectors-garrett-714701.jpg?v=1597346225","\/\/cdn.shopify.com\/s\/files\/1\/1639\/4333\/products\/garrett-pro-pointer-at-with-lanyard-and-connector-included-garrett-metal-detectors-garrett-946062.jpg?v=1597346225","\/\/cdn.shopify.com\/s\/files\/1\/1639\/4333\/products\/garrett-pro-pointer-at-with-lanyard-and-connector-included-garrett-metal-detectors-garrett-370995.jpg?v=1597346225","\/\/cdn.shopify.com\/s\/files\/1\/1639\/4333\/products\/garrett-pro-pointer-at-with-lanyard-and-connector-included-garrett-metal-detectors-garrett-438995.jpg?v=1597346225","\/\/cdn.shopify.com\/s\/files\/1\/1639\/4333\/products\/garrett-pro-pointer-at-with-lanyard-and-connector-included-garrett-metal-detectors-garrett-566487.jpg?v=1597346225"],"featured_image":"\/\/cdn.shopify.com\/s\/files\/1\/1639\/4333\/products\/propointer-ATwithholsterandbattery-2.jpg?v=1597870378","options":["Title"],"media":[{"alt":null,"id":7197918494762,"position":1,"preview_image":{"aspect_ratio":1.353,"height":739,"width":1000,"src":"https:\/\/cdn.shopify.com\/s\/files\/1\/1639\/4333\/products\/propointer-ATwithholsterandbattery-2.jpg?v=1597870378"},"aspect_ratio":1.353,"height":739,"media_type":"image","src":"https:\/\/cdn.shopify.com\/s\/files\/1\/1639\/4333\/products\/propointer-ATwithholsterandbattery-2.jpg?v=1597870378","width":1000},{"alt":"Garrett Pro Pointer AT with Lanyard and Connector Included Garrett Metal Detectors Garrett ","id":3070994808874,"position":2,"preview_image":{"aspect_ratio":4.795,"height":292,"width":1400,"src":"https:\/\/cdn.shopify.com\/s\/files\/1\/1639\/4333\/products\/garrett-pro-pointer-at-with-lanyard-and-connector-included-garrett-metal-detectors-garrett-211914.jpg?v=1597346225"},"aspect_ratio":4.795,"height":292,"media_type":"image","src":"https:\/\/cdn.shopify.com\/s\/files\/1\/1639\/4333\/products\/garrett-pro-pointer-at-with-lanyard-and-connector-included-garrett-metal-detectors-garrett-211914.jpg?v=1597346225","width":1400},{"alt":"Garrett Pro Pointer AT with Lanyard and Connector Included Garrett Metal Detectors Garrett ","id":3071014174762,"position":3,"preview_image":{"aspect_ratio":1.686,"height":1186,"width":2000,"src":"https:\/\/cdn.shopify.com\/s\/files\/1\/1639\/4333\/products\/garrett-pro-pointer-at-with-lanyard-and-connector-included-garrett-metal-detectors-garrett-676531.jpg?v=1597346225"},"aspect_ratio":1.686,"height":1186,"media_type":"image","src":"https:\/\/cdn.shopify.com\/s\/files\/1\/1639\/4333\/products\/garrett-pro-pointer-at-with-lanyard-and-connector-included-garrett-metal-detectors-garrett-676531.jpg?v=1597346225","width":2000},{"alt":"Garrett Pro Pointer AT with Lanyard and Connector Included Garrett Metal Detectors Garrett ","id":3070965645354,"position":4,"preview_image":{"aspect_ratio":1.298,"height":2513,"width":3263,"src":"https:\/\/cdn.shopify.com\/s\/files\/1\/1639\/4333\/products\/garrett-pro-pointer-at-with-lanyard-and-connector-included-garrett-metal-detectors-garrett-563561.jpg?v=1597346225"},"aspect_ratio":1.298,"height":2513,"media_type":"image","src":"https:\/\/cdn.shopify.com\/s\/files\/1\/1639\/4333\/products\/garrett-pro-pointer-at-with-lanyard-and-connector-included-garrett-metal-detectors-garrett-563561.jpg?v=1597346225","width":3263},{"alt":"Garrett Pro Pointer AT with Lanyard and Connector Included Garrett Metal Detectors Garrett ","id":3071002673194,"position":5,"preview_image":{"aspect_ratio":1.333,"height":3302,"width":4403,"src":"https:\/\/cdn.shopify.com\/s\/files\/1\/1639\/4333\/products\/garrett-pro-pointer-at-with-lanyard-and-connector-included-garrett-metal-detectors-garrett-714701.jpg?v=1597346225"},"aspect_ratio":1.333,"height":3302,"media_type":"image","src":"https:\/\/cdn.shopify.com\/s\/files\/1\/1639\/4333\/products\/garrett-pro-pointer-at-with-lanyard-and-connector-included-garrett-metal-detectors-garrett-714701.jpg?v=1597346225","width":4403},{"alt":"Garrett Pro Pointer AT with Lanyard and Connector Included Garrett Metal Detectors Garrett ","id":3070995857450,"position":6,"preview_image":{"aspect_ratio":0.263,"height":1500,"width":395,"src":"https:\/\/cdn.shopify.com\/s\/files\/1\/1639\/4333\/products\/garrett-pro-pointer-at-with-lanyard-and-connector-included-garrett-metal-detectors-garrett-946062.jpg?v=1597346225"},"aspect_ratio":0.263,"height":1500,"media_type":"image","src":"https:\/\/cdn.shopify.com\/s\/files\/1\/1639\/4333\/products\/garrett-pro-pointer-at-with-lanyard-and-connector-included-garrett-metal-detectors-garrett-946062.jpg?v=1597346225","width":395},{"alt":"Garrett Pro Pointer AT with Lanyard and Connector Included Garrett Metal Detectors Garrett ","id":3070995824682,"position":7,"preview_image":{"aspect_ratio":0.667,"height":2250,"width":1500,"src":"https:\/\/cdn.shopify.com\/s\/files\/1\/1639\/4333\/products\/garrett-pro-pointer-at-with-lanyard-and-connector-included-garrett-metal-detectors-garrett-370995.jpg?v=1597346225"},"aspect_ratio":0.667,"height":2250,"media_type":"image","src":"https:\/\/cdn.shopify.com\/s\/files\/1\/1639\/4333\/products\/garrett-pro-pointer-at-with-lanyard-and-connector-included-garrett-metal-detectors-garrett-370995.jpg?v=1597346225","width":1500},{"alt":"Garrett Pro Pointer AT with Lanyard and Connector Included Garrett Metal Detectors Garrett ","id":5709679689770,"position":8,"preview_image":{"aspect_ratio":1.587,"height":504,"width":800,"src":"https:\/\/cdn.shopify.com\/s\/files\/1\/1639\/4333\/products\/garrett-pro-pointer-at-with-lanyard-and-connector-included-garrett-metal-detectors-garrett-438995.jpg?v=1597346225"},"aspect_ratio":1.587,"height":504,"media_type":"image","src":"https:\/\/cdn.shopify.com\/s\/files\/1\/1639\/4333\/products\/garrett-pro-pointer-at-with-lanyard-and-connector-included-garrett-metal-detectors-garrett-438995.jpg?v=1597346225","width":800},{"alt":"Garrett Pro Pointer AT with Lanyard and Connector Included Garrett Metal Detectors Garrett ","id":5709679198250,"position":9,"preview_image":{"aspect_ratio":1.702,"height":470,"width":800,"src":"https:\/\/cdn.shopify.com\/s\/files\/1\/1639\/4333\/products\/garrett-pro-pointer-at-with-lanyard-and-connector-included-garrett-metal-detectors-garrett-566487.jpg?v=1597346225"},"aspect_ratio":1.702,"height":470,"media_type":"image","src":"https:\/\/cdn.shopify.com\/s\/files\/1\/1639\/4333\/products\/garrett-pro-pointer-at-with-lanyard-and-connector-included-garrett-metal-detectors-garrett-566487.jpg?v=1597346225","width":800}],"requires_selling_plan":false,"selling_plan_groups":[],"content":"\u003cp\u003eThe PRO-POINTER AT Waterproof Pinpointer combines performance with sleek design to assist in pinpointing those hard-to-find targets. With One-Touch ease of use, you will never want to be in the field without one.\u003c\/p\u003e\n\u003ch2\u003e\n\u003cem\u003ePro-Pointer AT\u003c\/em\u003e Unique Features\u003c\/h2\u003e\n\u003cul\u003e\n\u003cli\u003e\n\u003cstrong\u003eFully waterproof to 10 feet\u003c\/strong\u003e with orange color for added visibility underwater.\u003c\/li\u003e\n\u003cli\u003e\n\u003cstrong\u003eMaximum Sensitivity\u003c\/strong\u003e for improved detection of nuggets and other small targets. Choose from three Sensitivity levels.\u003c\/li\u003e\n\u003cli\u003e\n\u003cstrong\u003eFast Retune:\u003c\/strong\u003e Quick button press instantly tunes out environment or narrows detection field for precise pinpointing of larger targets.\n\u003cul\u003e\n\u003cli\u003eRetuning allows user to quickly:\n\u003cul\u003e\n\u003cli\u003eShrink detection field to precisely pinpoint large targets\u003c\/li\u003e\n\u003cli\u003eTune out mineralized ground, wet beach sand, etc.\u003c\/li\u003e\n\u003cli\u003eHelp gauge target size\/distance\u003c\/li\u003e\n\u003cli\u003eHelp identify edges of large target\u003c\/li\u003e\n\u003cli\u003ePinpoint multiple targets versus one large target signal\u003c\/li\u003e\n\u003c\/ul\u003e\n\u003c\/li\u003e\n\u003c\/ul\u003e\n\u003c\/li\u003e\n\u003cli\u003e\n\u003cstrong\u003eLost Pro-Pointer Alarm:\u003c\/strong\u003e After 5 minutes with no button presses, the pinpointer emits periodic warning chirps.\u003c\/li\u003e\n\u003cli\u003e\n\u003cstrong\u003eAutomatic power off\u003c\/strong\u003e\u003cspan\u003e \u003c\/span\u003eafter 60 minutes of warning chirps; saves batteries.\u003c\/li\u003e\n\u003cli\u003e\n\u003cstrong\u003eSimple, single-button operation\u003c\/strong\u003e for Power, Retune, Sensitivity adjustment, and Stealth Mode.\u003c\/li\u003e\n\u003cli\u003e\n\u003cstrong\u003eRuler in Inches and Centimeters\u003c\/strong\u003e molded into side of pinpointer to judge target depth.\u003c\/li\u003e\n\u003cli\u003e\n\u003cstrong\u003eLanyard Attachment Loop\u003c\/strong\u003e molded into side of pinpointer.\u003c\/li\u003e\n\u003cli\u003e\n\u003cstrong\u003eNew power button\u003c\/strong\u003e is easy to operate even with gloves.\u003c\/li\u003e\n\u003c\/ul\u003e\n\u003ch2\u003eOther \u003cem\u003ePro-Pointer AT\u003c\/em\u003e Features:\u003c\/h2\u003e\n\u003cul\u003e\n\u003cli\u003ePatented Proportional Audio\/Vibration\u003c\/li\u003e\n\u003cli\u003ePatented scraping edge for searching soil\u003c\/li\u003e\n\u003cli\u003eTwice the battery life of other pinpointers with LED lights.\u003c\/li\u003e\n\u003cli\u003ePinpointing tip and 360° detection area\u003c\/li\u003e\n\u003cli\u003eLED Flashlight for low light uses.\u003c\/li\u003e\n\u003cli\u003eIncludes woven belt holster and 9-volt battery.\u003c\/li\u003e\n\u003cli\u003eLarge power button\u003c\/li\u003e\n\u003c\/ul\u003e\n\u003cp\u003eFor more \u003ca href=\"https:\/\/highplainsprospectors.com\/collections\/pointers-probes-new\"\u003epointers and probes\u003c\/a\u003e click here!\u003c\/p\u003e"}
Garrett Pro Pointer AT Waterproof Pinpointer
Garrett Pro Pointer AT Waterproof Pinpointer
Working just like all the YouTube videos that made me want one
High plains is the best! Good prices, great shipping times. But what is THE BEST!!! customer service that is so knowledgeable and takes whatever time you need to explain how things work, or steer you with recommendations to make sure you are pleased. I won't shop for detecting items anywhere else!!
Great product!
Great product at a great price! The pinpointer that I received was not a fake knockoff. I ran all the tests from Youtube to authenticate it. The weight test. The rub test. The beep test. It passed them all the tests. I was also able to register my pinpointer's registration number with Garrett. It is the real deal!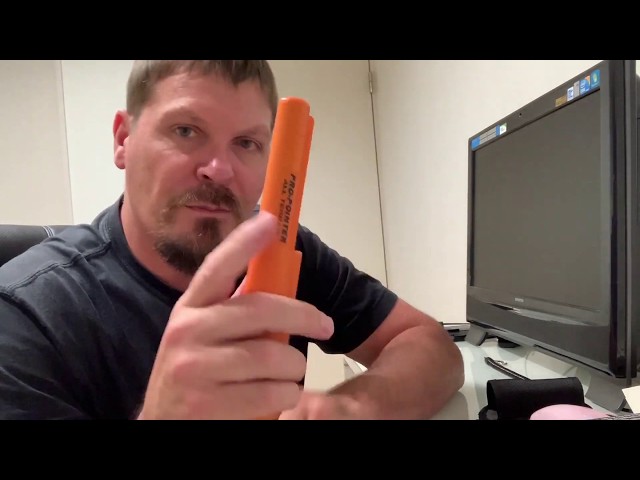 Good purchase
A really good pin pointer and the shipping from HIGH PLAINS PROSPECTORS was fast
Excellent treasure hunting tool
Essential, I couldn't imagine hunting without it. Easy to use, extremely effective, quickly finds the target once located even with a beginner's detector. Highly recommended, speeds up the locating process, makes detecting more fun and successful.