Minelab Vanquish Metal Detector Review - Coming Soon!
Minelab Vanquish Metal Detector Review - Coming Soon!
We couldn't wait to post about the newest edition of Minelab's metal detector offerings and we are TAKING PREORDERS NOW!
This line of metal detectors comes in three varieties.  All models have similar characteristics but, like most metal detector brands, as you go up, you get more fun features.  Here are the main differences:
Vanquish 340 - $199
Basic introductory model.  This model has the same multi-frequency technology as the others but without a few features as listed in the others below. Comes with a 10" coil. This model has a very limited search function or ability to accept or reject targets.  It has no pinpoint mode.  What I like about this metal detector is that it has a target ID number at such an affordable price.  Other than that, it is pretty limited in function. 
Vanquish 440 - $279
Stepping it up a bit with this model.  This model comes with the same 10" coil but offers a pinpoint function...which, to me is crucial in target recovery.  It also offers several search modes and the ability to reject targets and adjust discrimination patterns.
Vanquish 540 - $369
Along with all the features of the two lesser models, this one comes standard with a 12" coil but also offers Bluetooth technology and back light...handy for night hunting.  This model offers more search modes, more discrimination segments, and 5 tones versus three with the other two models. 
Other than these differences, what does the Vanquish line of metal detectors offer?  Here is a glimpse of what is to come:
SIMULTANEOUS MULTI-FREQUENCY
Why Multi-IQ? Because with Minelab's revolutionary Multi-IQ technology, you've got the combined power of multiple detectors in one — all working for you at the same time. Simply turn on and go. Nothing goes undetected and no terrain is off limits. Silver, gold or jewellery. Park, field or beach. Unearth the power of VANQUISH with Multi-IQ.

ALL METALS.  ALL SOILS.   ALL THE TIME.

Learn more about Multi-IQ Technology.
ALL-TERRAIN
No matter what you seek, VANQUISH has you covered. Simply select one of the three Find Modes — Coin, Jewellery or All Metal — then start swinging. Each mode is pre-programmed and optimised to give you the best performance, anytime and anywhere: park, field or beach.
VANQUISH welcomes tough terrain. It dominates at the beach in wet sand and salt water, outperforming other detectors that can't compete. 4 discrimination segments deliver control over what metals you want to accept or reject.
PACK AND CARRY
 1.2kg (2.6 lbs) light with a unique collapsible snap-lock system makes it easy to pack and go.

AUDIO CONTROL
Automatic noise cancelling, lag-free audio response and 3-volume settings put you in control.

INCLUDED V10 COIL
Highly versatile and waterproof, the VANQUISH 340 comes with Minelab's V10 10"x7" Double-D coil as standard.

WATERPROOF
Waterproof coils up to 1 m (3.3 ft) and Water Resistant control pod (with optional Rain Cover).

PINPOINT MODE (440 and 540 Models)
Included pinpoint mode to help you locate targets with extreme precision.

BACKLIGHT (540 Model)
Red LED Backlight to help low-light vision.

IRON BIAS (540 Model)
More treasure, less trash. Adjustable Iron Bias control lets you switch between High (default) and Low.
ACCESSORIES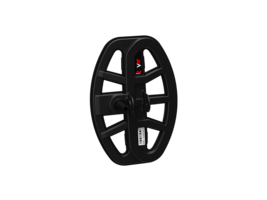 for Minelab VANQUISH Detectors